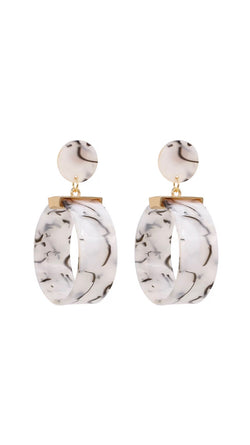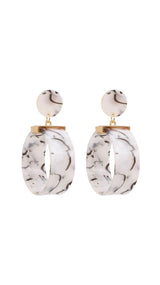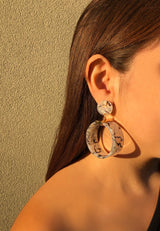 Swirls, chunks, and hints of black and gray are all found in these playful drop down white barrel post earrings.
Materials: acetate and gold plated brass components. Earrings come with hypoallergenic plastic earring backs.
Please note that no two earrings are identical and vary in the amount of marbling found in them.
Size: approximately 3".